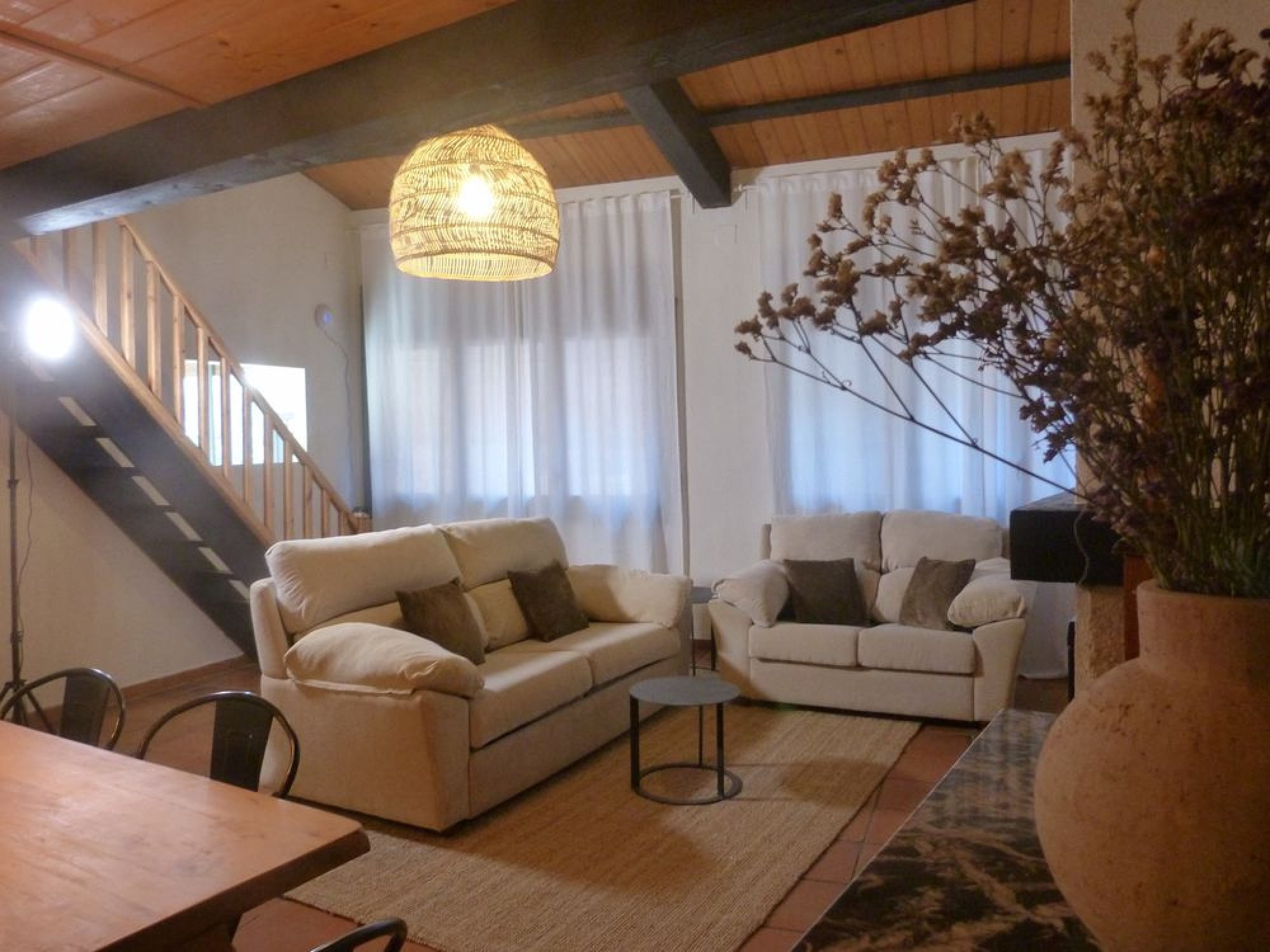 At la Pera, Baix Empordà, Spain
EL PALLER DE CAN PUIG
It is a village house renovated in 2020. It was formerly a house and later a barn owned by a neighboring house, Can Puig.

The house has two floors and a loft, 3 bedrooms, a bathroom, a large dining room and a kitchen. In total, it is about 80 square meters. Also there is a terrace of 10 square meters. With air conditioning and heating.

The house is on a street next to the town square of La Pera in the Baix Empordà at Costa Brava, Spain.
Book now