By car, you can visit Catalonia in just a few hours
But let's start with the nearby places where we propose the following
"Catalan Classic Walk"
Neighboring villages
La Pera, Púbol, Riuràs, Madremanya, Monells, Cruïlles, La Bisbal, Pals, Ullastret, Peratallada, Fonteta, Vulpellac are good places where we can revive the medieval history of our country.
La Bisbal is known for its pottery and antiques, there you can find the complement or gift you need. Or just visit the shops to see a sample of the ceramics that are made there. You will also find lots of antique items with pieces of all time.
Also explore the old quarter including the Carrer del Call, formerly a Jewish ghetto; its intricate arches are still intact today.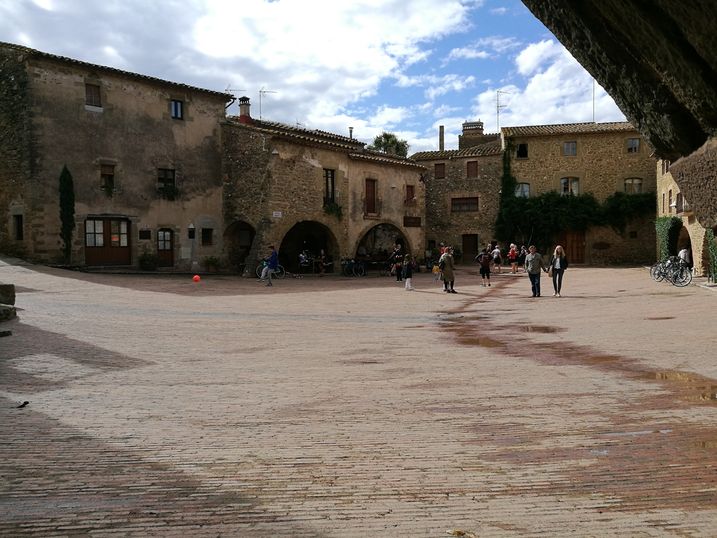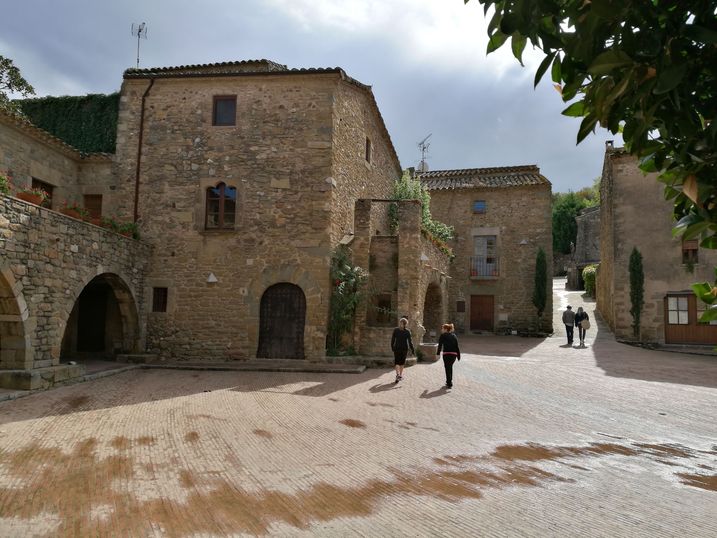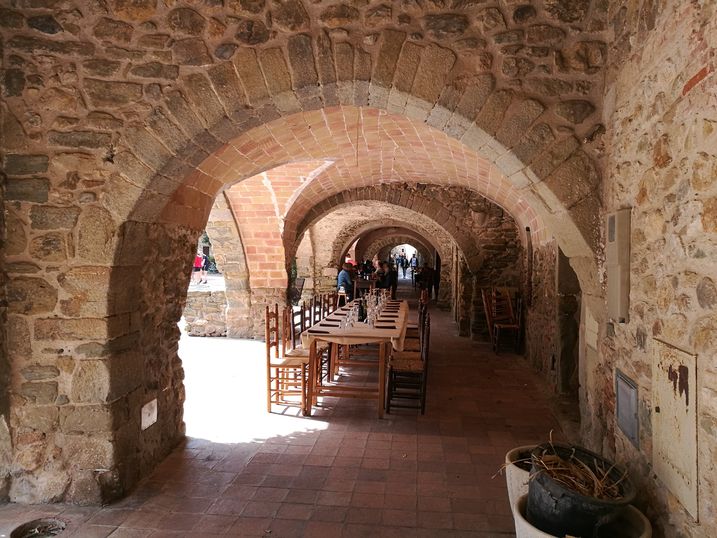 Ullastret
Where you can visit the medieval village and the Iberian settlement.
Going or returning from Ullastret you can eat in a Michelen Star Restaurant at Corça, its name is Bo·TiC
L'Escala and Empúries
The Roman and Greek ruins, one of the oldest remains.
The beaches
The closest ones are to L'Estartit, La Gola del Ter and Pals. But it is a good idea to visit Aiguablava with its blue waters, La Fosca or la Conca, among others. The Costa Brava is full of small precious coves.
Coastal towns
L'Escala, Pals, Begur, Aiguafreda, Aiguablava, Calella, Llafranc, Palamós, Platja d'Aro and many others
All of them with their own atmosphere, some Medieval, other nineteenth-century, fishermen and others of very modern.
Figueres
At 30 minutes, to complement your visit to Púbol with the Dalí Museum in Figueres.
Girona
20 minutes away from La Pera where you can visit the Jewish quarter (el Call), La Rambla, the shops, the old quarter, La Farinera, Football 1a: Girona FC
Also at Girona you will find a lot of restaurants and the famous Celler de Can Roca. Here you will find a good guide https://www.timeout.com/girona
Barcelona
It is more than an hour's but the visit is worth it. "Noucentist" style houses (from Gaudí La Pedrera), Camp Nou del Barça, museums, the harbor, shops, La Rambla and many other attractions.
FAIRS AND EVENTS
The area hosts many second-hand and various object fairs, there are in Celrà (Saturdays), Corçà (Sundays).
There are also several fairs and activities in Girona, including the Sea Otter Europe (bicycle world fair) which is usually held in September in Girona.
More information at https://www.elpuntavui.cat/societat/article/5-societat/2196880-epicentre-sobre-rodes.html  or https://www.elpuntavui.cat/societat/article/5-societat/2196681-quatre-mil-ciclistes-al-festival-sea-otter-europe.html  or https://www.lesportiudecatalunya.cat/mes-esport/article/2193256-l-embranzida-sense-fre.html 
ACTIVITIES
Balloon flights in Colomers Telf 620 846 742  https://www.globusemporda.com/
Kayaking along the river Ter (Hay 3 rutas) – En Colomers.  http://kayakdelter.com/
Segway guided tour from Torroella de Montgri (12 minutos coche) http://www.visitestartit.com/es/packs_turistics/ruta-guiada-en-segway/
In l'Estartit located just 20 minutes by car, you can:
Take a plane trip, horseback riding by the sea, a boat trip to see the "Illes Medes" underwater, diving, visit the "Parc dels Aiguamolls", go to concerts, museums ... check the website: http://www.visitestartit.com/
Other activities:
http://www.agendatorroella.com/
https://visitemporda.com/es/agenda 
https://cultura.labisbal.cat/